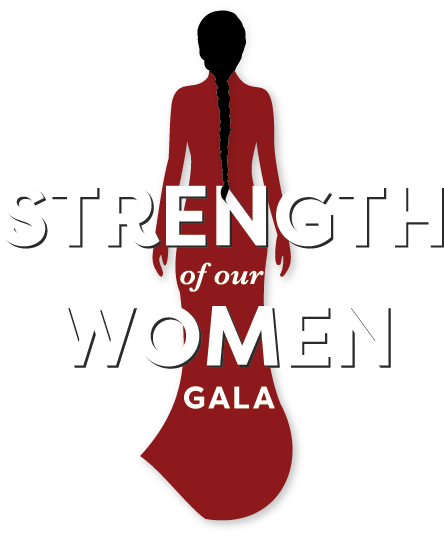 November 30, 2022
TCUPlace, Saskatoon SK
Strength of our Women Gala
Recognizing leadership and innovation by First Nations women in Saskatchewan.
The Strength of Our Women Awards Gala is an occasion for people to come together to celebrate the achievements and contributions made by First Nations women from all Treaty areas across Saskatchewan. It is a time to lift up First Nations women that exemplify great strength and resilience in our First Nations communities and throughout Treaty territory. Nominees and recipients will be honoured in 12 categories.
Photos from previous FSIN Strength of our Women Awards Galas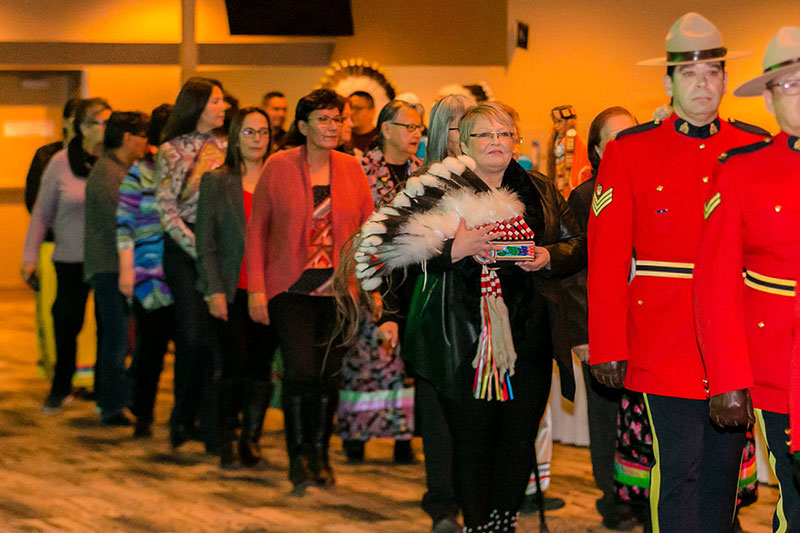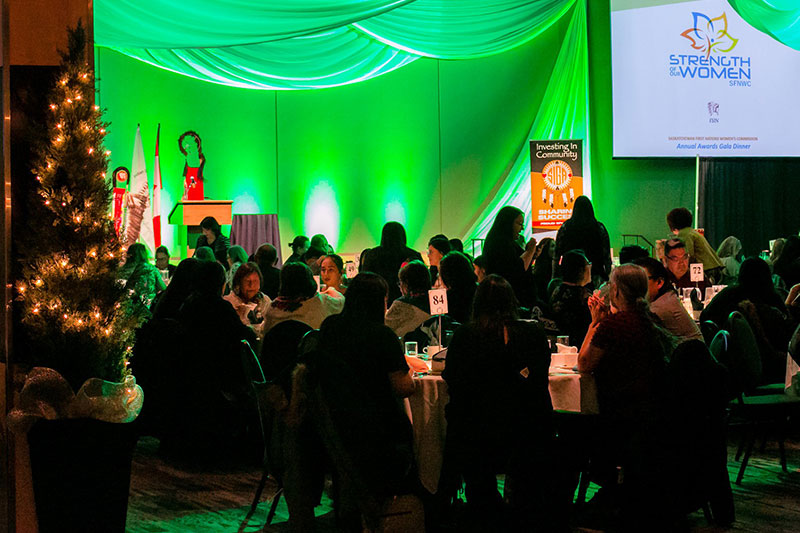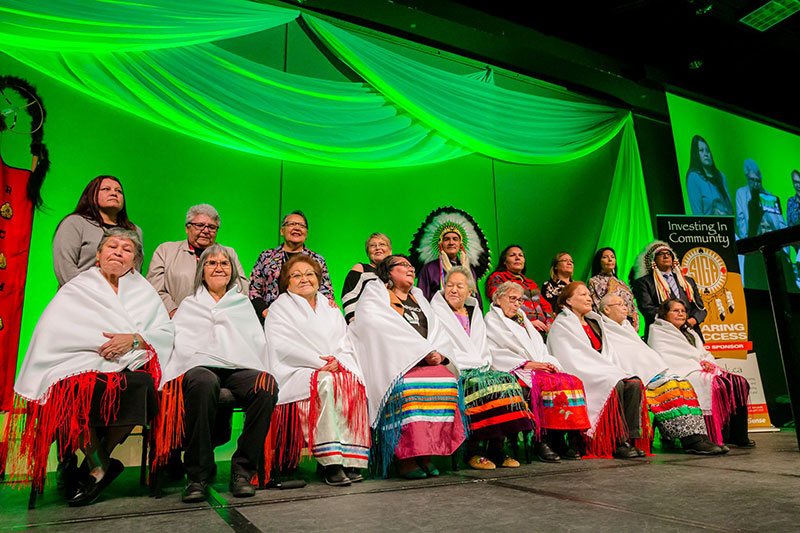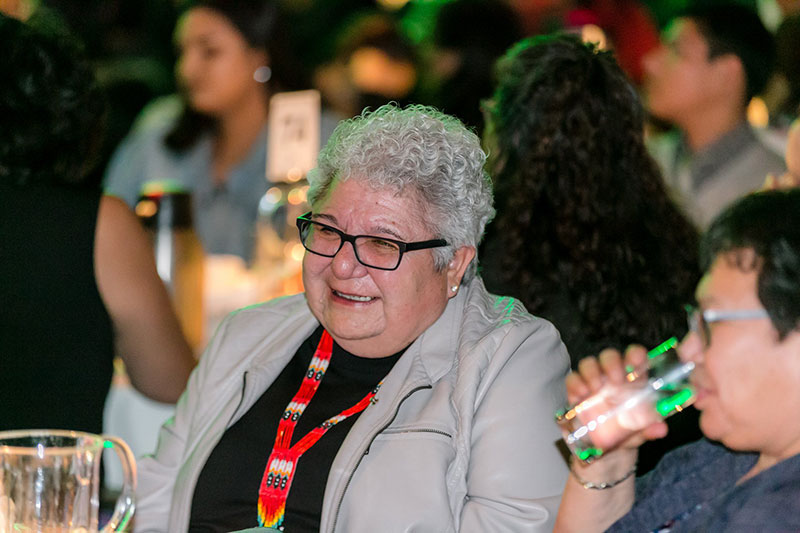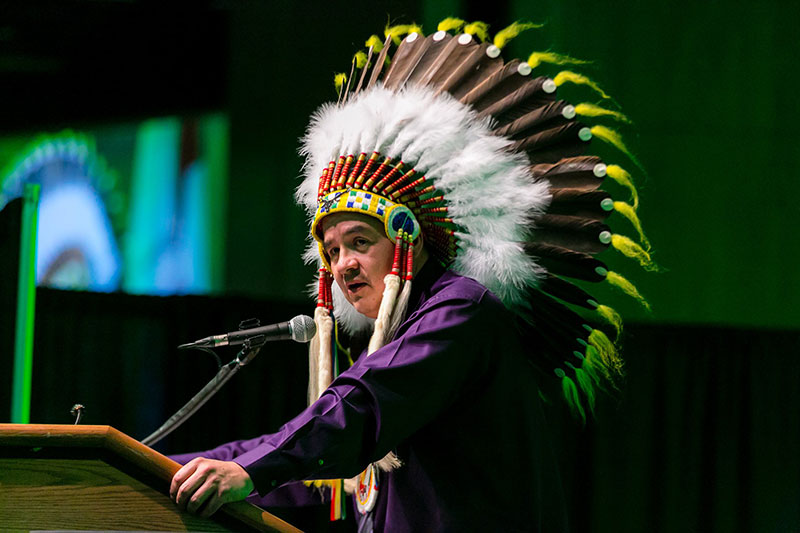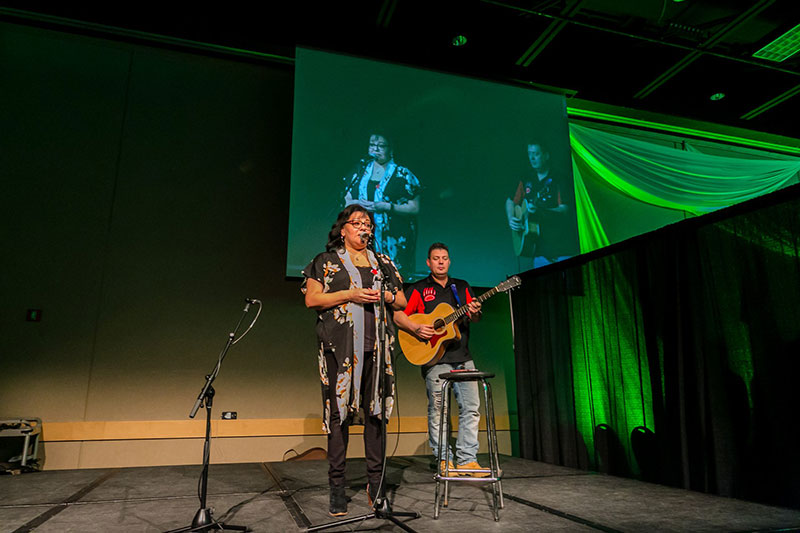 STRENGTH OF OUR WOMEN NOMINATION CATEGORIES
Experience and talent in music, film, writing, theatre, dance, production, direction, or any other artistic endeavour.
Success in business, entrepreneurship, administration, accounting, economic development, or business management.
The promotion of First Nations culture, language and values while living a clean and healthy lifestyle, dedication to preserving traditions and customs, and representing First Nations culture and people in a respectful and tolerant manner.
Success in promoting First Nations culture, language and values in education, or by providing exceptional service as an educator.
Promotion of First Nations beliefs and ideals about protecting Mother Earth, natural resources and/or traditional knowledge pertaining to land, water, medicines or women's ceremonies.
Dedication to the advancement of health, wellness, and the well-being of First Nations peoples, or exceptional service in the field of medicine or community wellness.
Professionalism, leadership, and fairness in the fields of policing, law, the Canadian Court system, First Nations justice initiatives, politics and justice, or human rights.
Strong leadership and advocacy in an area that promotes the advancement of First Nations women. Nominees may be an individual, movement, group, community organization, or First Nations organization.
A passion for sports and physical and mental well-being with outstanding leadership qualities and high achievement. Individuals that promote positive sportsmanship through coaching and/or organizing sporting events are also eligible.
Dedication and passion for First Nations customs and traditions. Nominees display distinction in their field of study, integrity, respect, and act as a role model for First Nations youth.
Dedication to helping First Nations at the community, regional, national, and/or international level over their lifetime. Significant contributions and achievements in any field.
The strength of a family or community.
To nominate an outstanding First Nations woman, please fill out the attached nomination form and provide: 
A 250 overview about the Nominee, including reasons why they should receive the award.
A list of any achievements.

A high-resolution photo (minimum 640×480 pixels at 300 dpi).
The summary and photo may be used on this website and on social media site. All nominees must be in agreement
with their nomination. Nominations made by email or post mail must be received by Tuesday, November 22, 2022 at 4:00 pm.
The decisions by the Selection Committee will be final and not subject to review. Four nominees for each category
will be notified by 4:00 pm on Friday, November 25, 2022.
FSIN Women's Secretariat
#10-134 Kahkewistahaw Crescent
Saskatoon, SK S7R 0M9
Phone: 1 (306) 665-1215